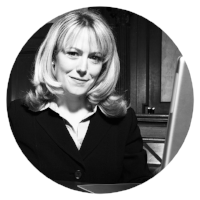 Developments in retail, payment, and logistics technology have created a seemingly perpetual rise in consumer expectations when it comes to the convenience, pricing, customer service, and quality of products.
There is no sign of these expectations diminishing and over the next few years expect to see more and more companies fiercely battling to become the best providers of digital customer experience (CX) in their sector.
Market supremacy in the future will depend on an organisation's ability to create seamless digital experiences across a range of home-based, smartphone, and wearable devices. The organisations that fail to achieve integrated simple digital customer experiences will quickly lose prominence to those that can.
In a recent report from Gartner entitled 'Excellent Customer Experiences Hinge On Continuous Digital Experiences', analysis from Tiffani Bova and Christine Adams suggested that "by 2020, poor customer experiences will destroy 30% of digital business projects".
To achieve success, Gartner claimed that B2B organisations should take a "truly outside-in" approach to digital customer experience, looking at their customers' desires when designing products, services, purchase processes, and engagement channels. The research firm said organisations needed to design solutions that were on a par with the best B2C solutions because consumer apps and services were defining expectations of the digital experience.
Gartner also predicted that by 2018, more than 50% of organisations will implement significant business model changes in their efforts to improve customer experience. To achieve this they recommend that CIOs should set-up customer experience initiatives to improve product management. These initiatives will attempt to bring together business marketing and product strategy to focus on what customers want.
Bova and Adams said the organisations needed to double the amount of time they spent trying to understand customer expectations. This process should not only involve surveys and online feedback but also face-to-face interactions with customers so representatives can view the way they interact with your brand.
To ensure on-going CX improvements in the long-term, CIOs must consult key stakeholders from across their business and use this feedback to establish realistic customer experience KPIs. These metrics can then be used to drive-up customer experience standards across their organisations.
Crimson is an IT consultancy, an IT solutions provider, an IT recruitment agency, and a Microsoft Gold Partner with offices in Birmingham and the City of London.