Every month our Senior Appointments team will be interviewing a technology leader from Crimson's network of talented senior IT executives. Find out what drives these individuals as we delve into their career, their most exciting projects, and their tech predictions for 2021 and beyond. Be inspired by their stories and connect with your IT peers.
Fraser Brown | Global Head of Information Technology at

BrewDog
Tell us about your role and the company you work for?
"I'm the Global Head of IT at BrewDog. BrewDog has four state of the art breweries, 100 bars and 130,000 Equity Punks. We're 'changing the world craft beer by craft beer' and doing it in a way that is kind to the environment. BrewDog is carbon negative, and we encourage folks to think about the environmental impact. Our latest initiative is 'buy one, get one tree; we're hoping to plant 1 million trees in 2021.
My role covers everything from the back office to the day to day running with Finance, HR systems and the legal guys. We also support the systems that help us make the beer and get it out the door. So, a lot of databases that we need to grab data from to plan the batch runs, and we track everything as it goes out the warehouses to the end customer and retailers.
We also look after the bars, for example, the stock and Wi-Fi capability within the bars and not just in the UK, globally. BrewDog has a big brewery in Ohio, Brisbane and Berlin. One of the biggest challenges is getting all that working together as efficiently as possible with a small team. We talk about every penny being a prisoner within BrewDog, we are careful with our money, and good husbandry is essential. We do things in a very lean manner, and we rely on partners and third-party vendors to augment our capability."
Does the BrewDog brand help you, secure suppliers?
"I am six weeks into my role. I've found commercial conversations easier as suppliers are keen to work with a strong brand like BrewDog; they like our community spirit and environmental stance. They are eager to be associated with us, which is great."
Chris O'Brien, Business Development Manager, Crimson: "That's also the case with some candidates when they want to work for brands or they're passionate about specific industries. Negotiations regarding day rates will often be a lot quicker, and the employer is taken with the candidate's genuine interest in the industry."
What's the attraction for candidates wanting to work at BrewDog?
"We work fast at BrewDog; we talk about our five dogmas. We count the time in dog years; seven years is one year. We need to work quickly; people either love that or don't like it. We tell prospective candidates upfront that it will be hectic. We're often competing with the Oil and Gas industry, especially in the North East, which is highly paid. However, our brand and benefits help us secure candidates.
We have BrewDog Crew treats; if you like beer, you're onto a winner (free beer) and some cracking staff discounts. The projects we work on are diverse, and there are some business-as-usual pieces, which you don't necessarily get a chance to do if you have come from other industries such as Oil and Gas. I started in Finance, some of the projects are interesting to a point, but when you're talking about cans of beer whizzing around the production line, and you see people enjoying the product, it's cool."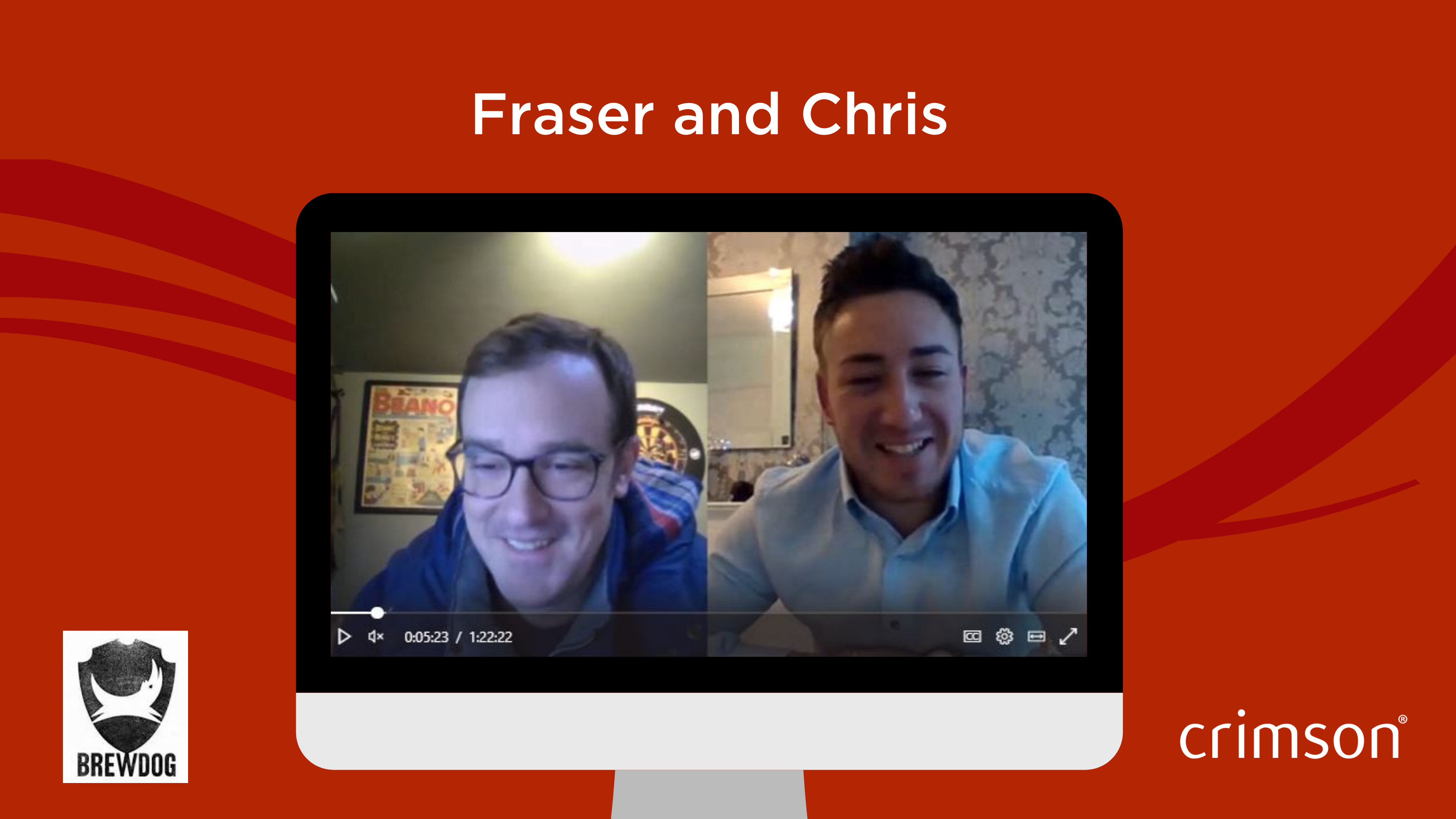 What was your last drink in a bar before lockdown?
"Elvis Juice!"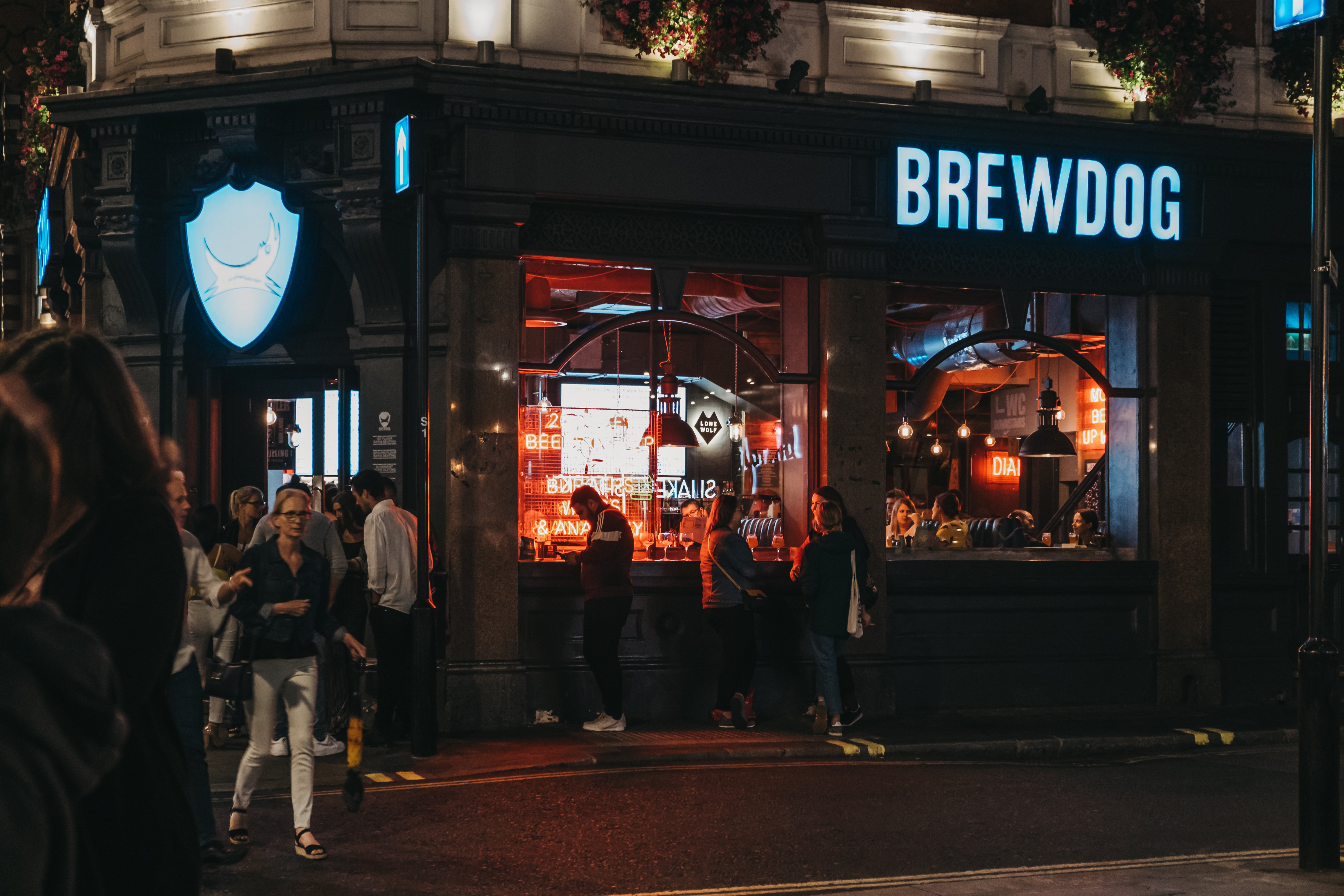 How did you get to where you are today?
"Some of it is sheer luck! The path I've taken is probably not the one I would have mapped out for myself. Some of it is networking; you either love doing it or hate it. It's a necessary evil that opens your eyes to the wider world. Mentoring and being a mentee, open conversations and help you grow. Being mentored by people from different industries is also something I would recommend.
It's been a strange journey. I started with a Law degree; then I thought IT would be interesting, which some people laughed at. I ended up as a graduate trainee in IT at the Bank of Scotland, I worked my way up into management, I was outsourced to IBM for a few years which was fun, and I also worked for Lloyds Banking Group. I worked at the same desk, in the same building for three or four different companies!"
What has been your proudest moment?
"Besides telling my friends and family, I got the job at BrewDog (the coolest job in the world); at Wood Mackenzie, we turned the digital workspace on its head for the users and the departments. We talked about the Martini office set up, any time, any place, anywhere scenario, and a 'one-click' view of the world. Not everything worked, but we weren't afraid to try. It was great to see the team come together and deliver global projects; we had a presence in 28 countries worldwide and 1500 members of staff. The programme of work we delivered there is one of my proudest achievements; it was all about innovation, which was exciting."
What's been the biggest challenge in your career to date?
"Starting a new role remotely has been a challenge. The plan was to go into the Ellon office for a few days a week, but that went out the window with lockdown. Part of my role is to understand the building's setup; trying to visualise it is quite difficult remotely. I went into the office for my interview, but there are parts of the building I have never seen, and I haven't been able to enjoy the vibe there. Also, meeting my team and getting them onboard, it's just not the same as face-to-face.
Another one of our dogmas is 'be where the action is'; the action is in Ellon, and I can't wait to get in there. I want to make an impact and make the right changes to the IT processes. Being visible, relevant, and taking my team on that journey is difficult to do remotely."
What motivates you to get up and go to work?
"Before lockdown, my study was an afterthought, a dumping ground; now it's my man cave. I needed my own space, and I wanted a nice working environment, so I did some painting and put a few shelves up to make it welcoming, and that's helped me. I'll often play a bit of music in there, which I find relaxing. I am motivated by the role itself, and having the designated space helps me focus."
How do you balance career and personal life?
"It has been easier during lockdown; my kids are old enough to be self-sufficient. Not having the commute helps; I'm present more. I can switch off, get outside, and do some sledging with the kids, for example, when the snow was here. I'm making the most of spending more time with my family, as I will be staying away from home Tuesday to Thursday when lockdown ends, as I am based in Edinburgh, and the office is in Ellon. Separating career and home life isn't easy; I always have my phone on, and the kids pick up on it. However, I'll be back on Microsoft Teams with the kids once I'm working away from home again, and video calls are second nature now, even for older generations."
How else has COVID-19 affected your work-life?
"In many ways, the application and interview process has been easier, carving time out in the diary, arranging meetings with all the stakeholders. You're not explaining why you are leaving the office; it's a much quicker process with video interviewing. In a previous role, I went on a Mental Health First Aider course, COVID-19 has made us all more conscious of people's mental health, how they are and why they are not coming on camera. Virtual meetings can be quite tiring, but some of the tips from that course have stuck with me."
Chris O'Brien, Business Development Manager, Crimson: "You can easily miss your lunch or dinner, and people think you're always online."
Can you tell us about some up-and-coming projects at BrewDog?
"There are two projects that I'm most excited about…
The first one is around data and data strategy. James and Martin, the founders of BrewDog, started brewing beer in a garage in 2007. They scaled up quickly, and in that situation, decisions about systems and databases had to be made quickly and were right at the time but no longer suitable.
There is a bit of a data sprawl; one of the things I'm working on is a data lake/data strategy to get a single point for the data. We need to pull insightful reports for the various teams and produce dashboards to help us operate more efficiently. We have lots of data, but not enough information!
The second one is Cyber Security, getting our posture right, the right processes, and policies. Procedures and policies are dirty words in BrewDog. We have a BrewDog Field Guide on how to be more BrewDog that talks about our culture and that we 'don't do' policies and procedures. I agree with it, but as a Head of IT, I need to provide structure and frameworks. I've had the conversation and buy-in about calling these processes and policies something else. I want to bolster our Cyber strategy by raising visibility, making sure we don't have gaps that would cause sleepless nights or make my hair grey."
Do you have any tips for people looking to secure a role like yours?
"Luck, being in the right place at the right time! Is there a secret sauce? No, but some things can help. Have a look around at people that are doing a role that you like. You see the publications online, 'Top 100 CIOs' for example. Connect with them on LinkedIn or look for that mutual connection that can introduce you. Also, some of these CIOs have active Twitter accounts. Follow them as I find it helpful to see what they're doing; they talk about the latest and greatest tech. I also find it beneficial to see how they carry themselves and how they answer questions. Become a mentor, I am a mentor, and I have mentors that I regularly catch-up with. Relationships can lead to referrals and, lastly, forums and the networking side of it. The CIO forum or those that dovetail that into rum or wine tasting! Securing a role is also about who you know, not just what you know."
Finally, what's your plan for the next five years?
"I want to increase my visibility in tech circles, and I think BrewDog will help me do that. I want to do it more because life expectancy in a role is probably not more than two years these days, so its good practice to be thinking about your next opportunity. I'd love to stay at BrewDog, but it may not be realistic. If there is an IPO opportunity at BrewDog, that would be great as that often opens other doors from companies looking for that kind of experience."
Connect with Fraser on LinkedIn
Tell your story in next month's spotlight
Contact victoria.smith@crimson.co.uk for the latest market info, salary guidance, and help with your senior executive appointments.
Crimson is an IT consultancy, an IT solutions provider, an IT recruitment agency, and a Microsoft Gold Partner operating across the UK.