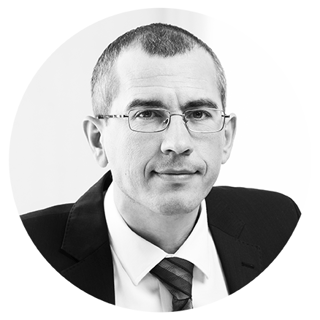 A recent survey conducted by CIO.co.uk has revealed what CIOs are planning to spend their budgets on in 2016.
More than 100 Chief Information Officers and technology leaders from UK organisations were surveyed. The results were very interesting, indicating a shift in the role of IT officers from CIO to business leader.
In this article we will highlight CIOs' priorities and pick apart their technology strategies for the next 12 months.
What Are The Priorities For CIOs In 2016?
Driving business innovation & leading change –
CIOs expect to have more money to spend on business initiatives in FY 2016/17. Since the UK emerged from the financial crisis, IT budgets have grown year-on-year from 2013. Gartner has predicted that that technology spending by CIOs will increase by 1.5% in 2016. 67% of surveyed CIOs said they expected an increase in spending allocation to drive business innovation. Currently they are spending 30-39% of their budgets on driving business initiatives. The rest is spent on:

Improving operations.
Improving the quality and capability of products and services.
Recurring operational costs.
Acquiring and retaining customers.
Growth in emerging markets.
Addressing competition.

2013 kicked off a period of digital transformation which was largely driven by an influx and maturity of 'third-platform' technologies. Looking towards the future, 61% of CIOs in the UK said their primary focus would be driving business innovation over the next two years.
Align business & IT initiatives –
To achieve change CIOs will aim to switch focus from maintaining day-to-day operations to gearing IT efforts to support business strategy.
They will be looking at ways to improve analysis of market trends and customer needs to seek out commercial opportunities. They will also be looking for opportunities for competitive differentiation and 'go-to-market' strategies and technologies. All this comes under the newly popular term 'digital disruption'.
While supporting operations remains important, the CIOs' focus will be achieving a competitive advantage in their field. Focusing on their customers and giving them value is the key to achieving the company's objectives.
To improve stakeholder belief in IT as an innovator –
Organisations need to examine themselves from the viewpoint of their customers' and use this perspective to design new products, services, experiences and even business models that meet customer needs and expectations. IT is key for innovating this change.
Members of company boards have traditionally seen IT as an enabler of improved business operations and not as the leader of strategic change. CIOs need to focus more on consumer needs and propose new ideas to the board, backed up by evidence. They need to become a business leader as well as a technology master.
'Enabling Digital Transformation' is the topic for discussion at Crimson's Innovation Conference 2016. If you would like to find out more details or register to attend click the image below.
Crimson are an IT consultancy, an IT solutions provider, an IT recruitment agency, and a Microsoft Gold Partner with offices in Birmingham and the City of London.