Microsoft Dynamics 365 Version 9 is now out and available to all users. Affectionately known as the July 2017 release, the Version 9 upgrade has been available for customers since around October.
But what is different in version 9 and should you move to it / upgrade?
Well, if you are already using Dynamics 365, an upgrade will obviously have to happen. You as a user will have to upgrade eventually. You can avoid one major upgrade for Dynamics 365, but you will not be able to prevent a second major release.
If you are currently using 8.2 or previous, there are some exciting changes in the new environment, and we will cover off some (not all as it's a long list) of these changes in the post.
Updated User Interfaces
If you have ever seen Microsoft Dynamics Marketing or the Interactive Service Hub you would have already noted that some screens looked different to the standard views we all knew and loved. The new interfaces are a further step on those views, are cleaner, can allow you to colour grids and sections and has broken up a lot of what was previously white space.
Also, if you are using the App version from a Web Browser, you will start to notice a consistent theme across tablets and mobiles. The layout of forms will differ slightly to use the best of the space available, but the intuitiveness of each form is consistent where you are using an Apple iPhone app or tablet version on an upgraded HP Touch running Android v7.
While we are on forms, you can add panel colours to sub-grids, and there is a new filed option of Multi Pick Lists. Finally, you can select more than one value in an option set.
Business Process Flows
BPFs have come on even more in v9, and you can now call workflows or business rules in a Business Process Flow, all still within a simple drag and drop form.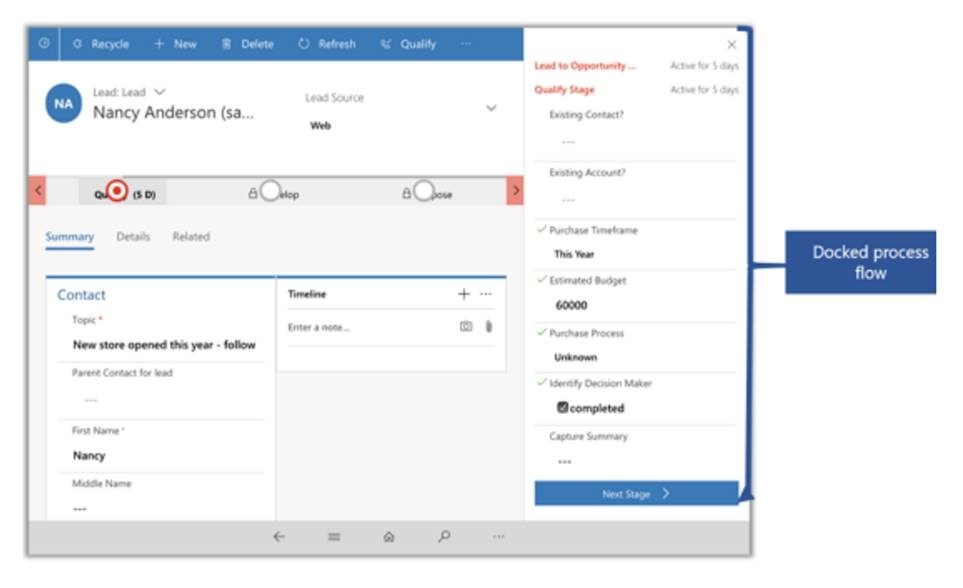 There is also extended integration into Flow than can extend your integration from Dynamics 365 into other services or systems with ease (well, easier than it was…).
Also, when using BPFs in the updated Unified User Interfaces, you can define BPFs to be vertically or Horizontally aligned and can be floating or docked.
Mobile Off Line
The ability to define which Dynamics 365 apps or entities can be available for specified users in offline as well as offline now exists. This functionality now allows a field worker to continue working in say a basement or cellar. Records can be updated and managed as effectively as online, and when the field worker is back online, the data is automatically synced back up.
Advanced Find
Advanced Find has new options for "Does Not Include Data". This is especially useful for Related Entities, say Accounts and Opportunities where you can show a list of Accounts that have no open Opportunities. The power of Advanced Find can be extended with this option to ensure that your data can be analysed to a far greater level than before.

Virtual Entities
Virtual entities can enable you to use web services to read and display external data at runtime in the Dynamics 365 clients and SDK. You can quickly surface data held in external systems into Dynamics 365 without storing it in the database. Note any data in a virtual entity is Read Only but this can be extremely useful if you only want to display data in Dynamics 365, and don't want to do anything with that data.
Generally, the new upgrade to Dynamics 365 v9 shows you really where the intention is for Dynamics 365 to evolve into. The space it occupies is becoming more and more central to a business, it is not just for sales and marketing now.
It is becoming a much simpler point and click, drag and drop no code approach.
Integration across the whole Microsoft Stack is deeper and cleaner.
The Dynamics 365 environment now has add-ons for Custom Portals (previously from ADX Studio), Office 365 Groups, Project Service, Field Service, Voice Of The Customer, Gamification and many more.
The Dynamics Marketplace is ever growing and simpler to allow you to download tools and solutions to trial, test and decide if its right for your business. Anything from Café X for online chat, to HR solutions and everything in between.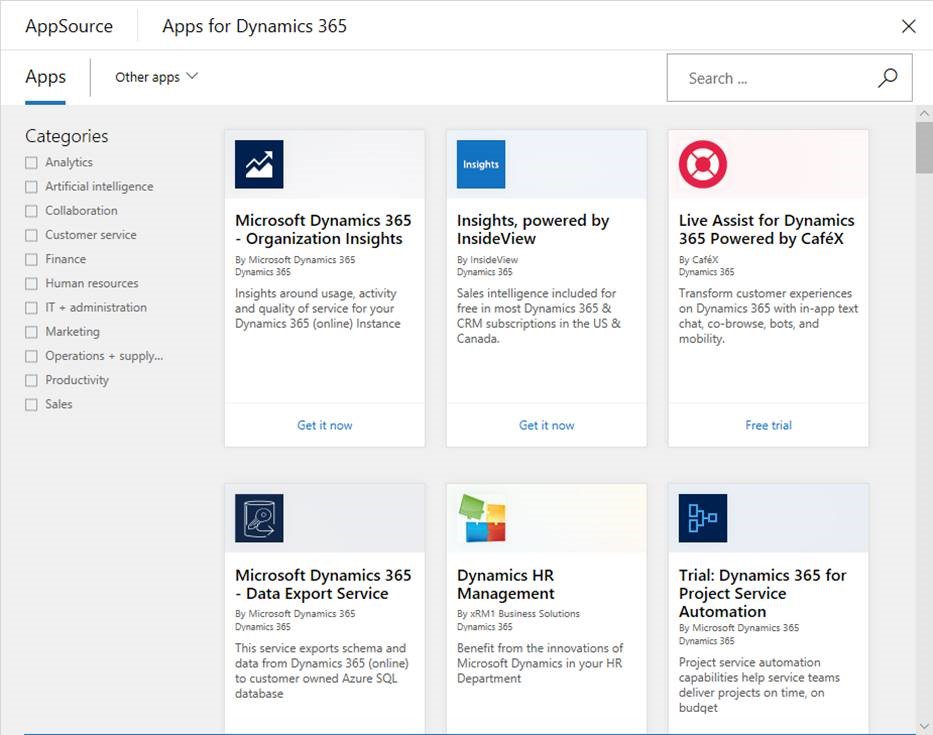 You can brand your own Dynamics 365 environment much more easily now. The theming is a more straightforward approach, and the ability to colour sub-grids enables further branding of your environment.
Dynamics 365 is not just about Sales, Marketing and Customer Service anymore.
It's about Finance and Operations

- full cradle to grave account management from leads to accounting, staff management and more.

It's about Dynamics 365 for Retail

- extend your marketplace for your customers.

It's about Dynamics 365 for Talent - recruitment and Linked In Integration).
It's about Dynamics 365 for Project Service

-

project management, tasks, cost management and team skills controls.

It's about Dynamics 365 for Field Service

- managing your mobile workforce, assign work, monitor outputs and keep your customers updated.

It's about Social Engagement

- what are your customers saying about you, when and why?

It's about PowerApps

- take a small piece of your Dynamics 365 investment and tailor it to a specific function for specific users - a vehicle checklist, classroom assessment, H&S Risk Assessments for example.
It's about getting the best out of your Dynamics 365 and Microsoft investment.
Add to that the full Office 365 stack with complete online/offline, mobile working technologies and you start looking at something compelling: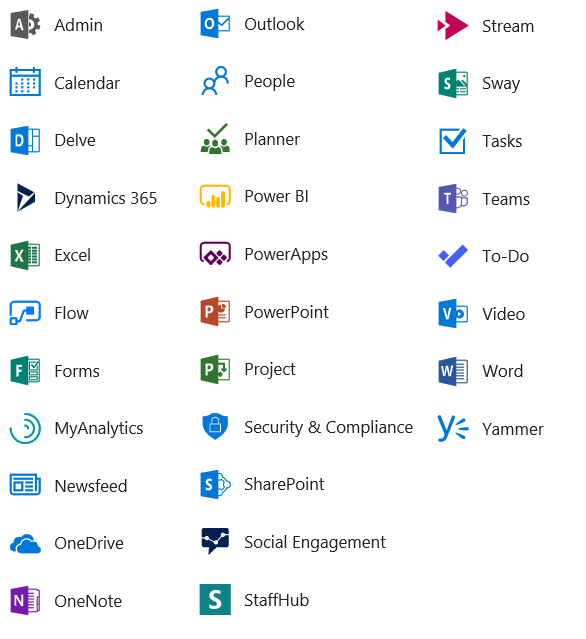 And it's about finding a company that you can work closely with that can help you get the best out of your investment in the most efficient way possible.