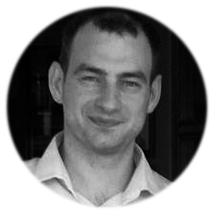 Microsoft Dynamics CRM 2016 has become a formidable contender in the CRM market that finds itself on many IT leaders' shortlists.
Crimson is hosting a series of seminars of to discuss the platform and delve into the new features that are elevating customer relationship management across a number of sectors.
Laurence Tinsley, a technology specialist at Microsoft, will be addressing attendees. Laurence has worked within Microsoft as a Dynamics CRM solutions specialist for almost five years and will be explaining the latest developments for the 2016 version of the software.
He will be looking beyond the traditional paradigm of customer relationship management, to uncover how this toolkit can become a rapid development platform for a range of projects.
Interesting new features for Microsoft Dynamics CRM 2016 include;
Azure Machine Learning
Social CRM
Service Intelligence
Unified Service Desk
Knowledge Management
Voice of the Customer
SMS Marketing
Outlook App Updates
FieldOne Sky
You can read about these developments in greater detail in our blog post 'What's New About Microsoft Dynamics CRM 2016'.
Elaine Clark, Chelsea FC's Head of ICT, will also be speaking at the seminar. She will be explaining the unique challenges she has addressed as the IT leader of a world renowned football club.
Elaine will be joined by Tom Cadman, CTO / CRM Practice Director at Crimson, who will host a round table discussion about Microsoft Azure's capabilities and strategies for moving organisations into the cloud.
About Laurence
Laurence is committed to delivering excellent and knowledgeable customer experiences and a certified expert at CRM problem solving. He has worked in the sector for almost 10 years and is renowned for his high levels of knowledge and energy.
Reserve your FREE seat
Crimson's Soccer Seminar for IT Leaders takes place at Stamford Bridge Stadium on 19 May 2016.
This FREE event includes breakfast, lunch, and a tour of the stadium.
If Microsoft Dynamics is your bag, reserve your seat today to avoid disappointment.
Crimson is an IT consultancy, an IT solutions provider, an IT recruitment agency, and a Microsoft Gold Partner with offices in Birmingham and the City of London.