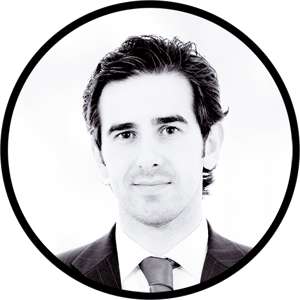 Crimson's marketing department have gathered some of the most interesting retail technology articles from around the web for you to enjoy.
We have also collated a list of our most recent blog posts and articles which share insights into the world of IT consultancy and IT recruitment for the retail sector.
Interesting Retail Technology Articles From Across The Web
Centennials Prefer To Shop In-Store But Research Online - The next generation of shoppers could be leading a return to in-store shopping, according to new research. Read more:
Jury Still Out On Black Friday According To Mastercard - MasterCard SpendingPulse data shows that growth of UK retail sales for Black Friday dropped from 23.6% in 2014 to 8.7% this year. Read more:
Data Security Is Paramount For Consumers Says Deloitte Survey - Close to three-quarters of respondents (73%) would reconsider using a company if it failed to keep their data safe. Read more:
Our Blogs
What To Do When Your IT Team Are All Over 65 - Our client was terrified that their key IT leaders would retire and take their knowledge of the company's key operational system with them. Read more:
What Can CIOs Do To Improve Digital Acumen Within Their Company - Here are eight initiatives that CIOs must implement to bring vital digital acumen into their companies. Read more:
What's New About Microsoft Dynamics CRM 2016 - In a live webinar, Crimson CRM Dynamics Functional Consultant Neil Parkhurst recently shared the key developments that have come about as part of Microsoft Dynamics CRM 2016. Read more:
Crimson's Staff Have Published LinkedIn Pulse Posts
Five Signs You Need New Technology – Crimson's application lifecycle management guru Eddie Nicholas reveals how to identify when your company's systems need replacing. Read more:
Other News
Crimson Innovation Conference 2016 – For progressive IT leaders, this one-day conference will share the latest thinking around top technology trends and their impact on organisations. Read more:
The Secret Diary Of An ALM Specialist - Webinar – In this FREE 40 minute session, application lifecycle management specialist Eddie Nicholas will be revealing the ALM strategy that we created for one of the UK's leading distribution companies. Read more:
If you would like to suggest an article for our Retail Technology News Round-Up please email will.astbury@crimson.co.uk.