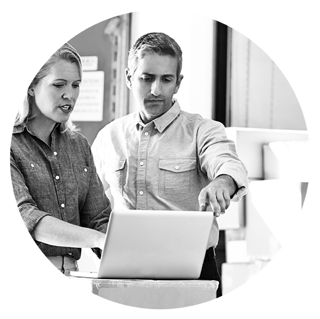 Digitalisation has become the HOT topic for CIOs in the retail sector over recent months. With new budgets soon to be announced, many retailers are analysising which Internet of Things (IoT) technologies to invest in over the next financial year.
In its latest white paper 'Internet Of Things In Logistics', DHL has suggested that digital technologies which "drive greater efficiency in the shopping experience" will add the most value for customers whilst fostering the largest profit increases for retailers.
The white paper claims that the retailer will be able to use technologies to improve a range of areas within their organisation, including; in-shelf availability, inventory management, merchandising optimisation, loss prevention systems, mobile payments, and so on.
There are a number IoT-reliant applications that are now on the market that improve in-store shopping efficiency for consumers, including;
'Waiting line management' applications optimise the way that customers checkout and queue. These tools can be used to identify customers that have fewer or specific items. They can discover what a customer intends to buy and immediately direct the customer toward the help they need. They also provide analytics on average hourly visits, waiting times, daily visitor numbers, customers served, and branch comparisons.
Some retailers have introduced robotic in-store guidance for shoppers. Potential customers will be greeted at the entrance of the store by a robot equipped with sensors, cameras, multi-language speech capabilities, and video analytics, which will assist the customer in locating products.
Mobile payment facilities, like Apple Pay, are already becoming widespread across UK retail. Using the wallet app, which contains the user's credit and debit card details, customers can pay for their items with just a touch from their smart phone or watch. Apple Pay also makes shopping via single-touch retail apps quicker and easier.
Beacons are small sensors that can connect wirelessly to mobile devices such as smartphones and tablets. Typically, they use Bluetooth Low Energy (BLE) signals to detect and recognise customers in proximity to the sensor. These low-cost sensors can be attached to walls, doors, ceilings, displays, point-of-sale (POS) systems, and most other surfaces. They interact with mobile apps, which can communicate with customers. Companies can push targeted marketing messages and value-added services to customers, and these can be personalised to reflect the priorities and interests of individuals in any given moment.
The questions around 'digitisation in retail' are being addressed at this year's Crimson Innovation Conference, where the CIO of Missguided, John Allen, will be addressing delegates. If you would like to register to attend for FREE click the image below.
Crimson are an IT consultancy, an IT solutions provider, an IT recruitment agency, and a Microsoft Gold Partner with offices in Birmingham and the City of London.