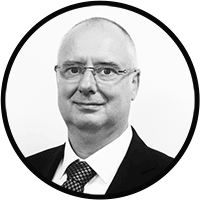 Writing on his personal blog, Crimson's CRM Dynamics Functional Consultant Neil Parkhurst has recently analysed the new mobile controls created for Microsoft Dynamics CRM 2016.
In the past, Neil has hosted a broad webinar which looked into interesting new features introduced into Microsoft Dynamics CRM 2016.
This blog post examines a particular new capability that lets you customize your mobile forms with controls that are touch friendly. These including sliders, flip switches, and even pen controls.
Neil provides a demonstration of the standard opportunity form on the mobile client, showing how easy it is to customize the form to use these new controls.
Cool new features of Microsoft Dynamics CRM 2016's mobile controls include:
New options for customised opportunity forms: The new controls tab enables the user to optimise and configure fields, create new data-based infographics, and generally mix and match how fields look on each type of device.
Sliders, arcs & radial charts: Microsoft have clearly put a lot of time and effort into streamlining the mobile applications. The new slider, arc, and radial chart methods of data input are visually appealing and simplifies the process of entering figures into forms on mobile devices as nothing needs to be typed.
Mobile form previews: Earlier versions of Microsoft Dynamics offered form previews for web clients. Now with Microsoft Dynamics 2016, preview options are available on mobiles and tablets.
Ultimately, the new mobile controls make the experience more user-friendly than Microsoft Dynamics CRM 2015: These new controls are part of Microsoft's "Cloud First, Mobile First" strategy, the software giant's push to deliver increased visualisation and touch experiences for mobile devices.
Disadvantages of Microsoft Dynamics CRM 2016's Mobile Controls:

Long field labels will not be shown in their entirety: This can be annoying as you may have to shorten your field names to make them visible.
Not all visual controls are available for every field type: In most instances this is not a problem, however it does limit the level of customisation for certain fields.
Not all purchase timeframe options are shown in the summary: Look at the qualifying stage for the whole picklists.
Check out Neil's demonstration of these new features on his streamcast video on YouTube.
Here are some more great tips for using mobile controls on Microsoft Dynamics CRM 2016.
Crimson is an IT consultancy, an IT solutions provider, an IT recruitment agency, and a Microsoft Gold Partner with offices in Birmingham and the City of London.