CIOs from across the sectors will be aware of the effect that millennial consumers are having on their organisation's approach to sales.
Millennials are also shaking up IT teams from within, presenting new complex challenges.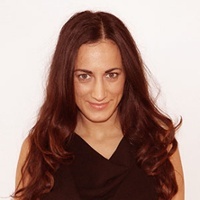 In her last article for LinkedIn, Crimson's Lead Consultant for Senior Appointments Caisha Sheikh has addressed how CIOs can harness the potential of this young tech savvy group and turn them into IT leaders.
Click here to read Caisha's article in full.
Are you looking to recruit into your IT team? Crimson is currently offering COMPLIMENTARY personality profiling for your shortlisted candidates if you engage with us in November. Don't miss out on this FREE service! Get in touch with me via email caisha.sheikh@crimson.co.uk
Crimson is an IT consultancy, an IT solutions provider, an IT recruitment agency, and a Microsoft Gold Partner with offices in Birmingham and the City of London.