And time to hop onto Microsoft Dynamics 365 Project Operations
Microsoft have recently announced the planned depreciation of the Dynamics 365 Project Service Automation (PSA) offering its replacement Dynamics 365 Project Operations.
This, entirely new, Dynamics 365 application unifies existing capability from both PSA and Dynamics 365 Finance – Project Management Accounting (PMA) to provide a seamless solution that will connect your teams from the initial quote through to project accounting within a single application. Microsoft's stated aim is to help you win more deals, accelerate delivery, empower employees, and maximise profitability.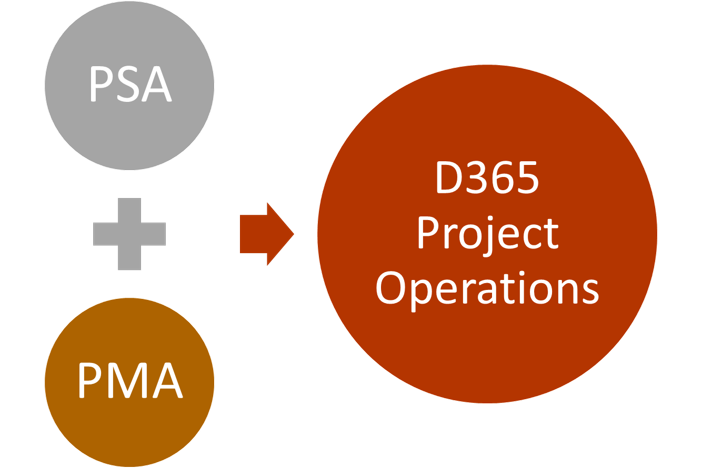 Not only does this new application bring together the existing capabilities of both PSA and PMA, it also includes Microsoft Project and thus creates a truly end to end, best of breed Project Operations tool.
Dynamics 365 Project Operations Overview
Dynamics 365 Project Operations combines the tools required to support all your project-based teams including Sales, Finance and PMO.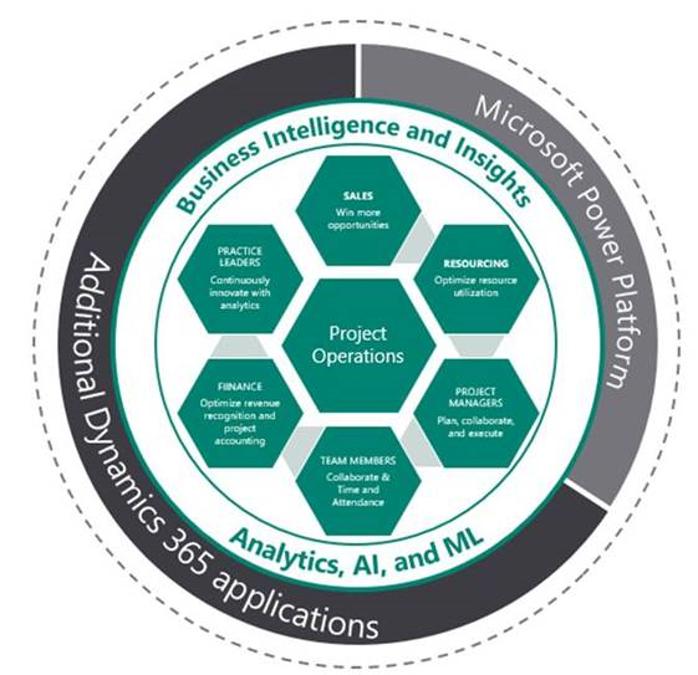 Leaders get business insights to increase visibility across all teams, data, and processes, plus AI capabilities for better, faster business decisions.
Sales is enabled to win more deals and accelerate the sales cycle with fast, accurate quotes, flexible pricing, and seamless transitions from estimate to execution. Connect with Dynamics 365 Sales for comprehensive customer relationship management.
Resourcing is setup to optimise resource utilisation by aligning the right people with the right skills to the right projects, improving quality and helping to retain top performers.
Project managers can accelerate project delivery with state-of-the-art, built-in project management that uses familiar, easy-to-use Microsoft Project capabilities.
Team members can improve productivity, collaboration, and visibility with integration to Microsoft Teams, as well as submit time and expenses from anywhere.
Finance can simplify project accounting with time and expense tracking governance, project cost, budgeting, invoicing, revenue recognition, compliance, and visibility into key business health metrics such as gross margin and project profitability. Connect with Dynamics 365 Finance for comprehensive financial management.
Key Timescales and Transition Planning
Dynamics 365 Project Operations is scheduled to be available for public preview in June 2020 and generally released in October 2020.
Depreciation of the Dynamics 365 PSA and Dynamics 365 Finance PMA capability is currently targeted for October 2024.
Things of Note
If you don't currently use PSA or PMA but you have the entitlement to do so you will need to Opt-in with Microsoft before the end of 2020. If you don't you will only be given the option to use Dynamics 365 Project Operations going forward.
Microsoft are planning to provide data migration scripts to support the move to Dynamics 365 Project Operations for existing PSA and PMA customers.
If you currently have a PSA project inflight, given the time scales, it probably makes sense to stick with it and complete it before looking to migrate sometime over the next 4 years.
Further Information
As Microsoft release further details, we will be sure to let you know, but in the mean time if you have any questions please let us know.
Further Reading:
Microsoft Announcement from Muhammad Alam, General Manager, Dynamics 365:
https://cloudblogs.microsoft.com/dynamics365/bdm/2020/02/20/introducing-microsoft-dynamics-365-project-operations/
Microsoft Dynamics 365 Project Automation Overview Page:
https://dynamics.microsoft.com/en-us/project-operations/overview/
What Next for PSA and PMA:
https://community.dynamics.com/365/projectserviceautomation/b/dynamics-365-for-project-service-automation-blog/posts/what-s-next-for-dynamics-365-project-service-automation-and-the-project-management-and-accounting-pma-capabilities-within-dynamics-365-finance