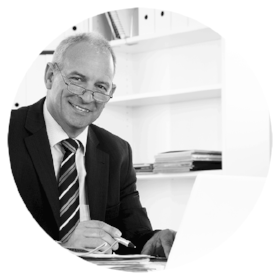 Business intelligence and big data are high on the agenda for most CIOs in 2016, however customers and contacts are concerned about how their data is being used.
CIO.co.uk recently reported that smart digital companies are introducing the role of the 'Chief Ethics Officer' or the 'Chief Digital Officer' to their boards. These individuals will have the objective of policing data security and the use of customer information.
These organisations have taken the steps not only because they wish to secure themselves from hackers, but because use of data is a high priority for most consumers.
The Importance Of 'Data Ethics' And 'Digital Ethics'
A report produced by Accenture entitled 'Technology Vision 2016' has suggested that 82% of the people surveyed said they would not engage with companies' digital platforms nor their broader eco-systems if they had a reputation for poor data security and ethical controls.
The management of data and digital ethics is a growing priority for many business, which was demonstrated when analyst group Gartner predicted that global spending on information security would be more than $100 billion by 2019.
'Data ethics' is the process of maintaining moral governance over the integrity, handling, control, and source of data. 'Digital ethics' is the management of actions taken as a result of insights derived from the analysis of information.
What can CIOs and Chief Ethics Officers do to improve data and digital ethics?
Organisations must assess the current state of digital risk, pinpoint key performance indicators that can be improved upon, and implement strategic initiatives to meet ethical objectives.
Chief Ethics Officers should follow this set process to achieve their goals:
Survey stakeholders in an effort to quantify the level of trust across your digital platforms.
Review customer feedback searching for words like 'trust' and 'data' and run a sentiment analysis to gain a more clear understanding about how your customers perceive your brand and its products and services. Identify the key areas where trust is the biggest problem.
Analyse current data driven processes and highlight areas where security and data ethics can be improved.
Allocate responsibility to staff whose main task is to build and maintain trust, digital ethics, and data security among your suppliers, partners, customers, and contacts. Challenge your ethics team by setting them tough targets.
Research and analyse your competitors' approach to data security and customer trust, and implement the best concepts and ideas within your own organisation.
Compile a list of objectives for continuing to improving data trust and security as your company moves forward.
Publish annual reports on the status of your data security and create white papers to share best practices.
Crimson is an IT consultancy, an IT solutions provider, an IT recruitment agency, and a Microsoft Gold Partner with offices in Birmingham and the City of London.