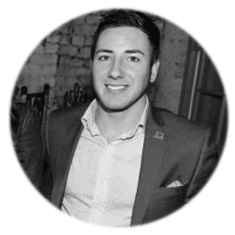 Chris O'Brien, Senior IT Recruitment Consultant at Crimson, is the most enthusiastic person you could possibly speak to when it comes to the topic of retail technology.
Upon reading Retail Economics's recent report entitled 'Outlook For Retail 2016', he was inspired to write an article for LinkedIn Pulse about the impact that Brexit might have on the sector.
In particular, Chris highlights the effect that leaving the European Union could have on the emerging international online orders market, which seems likely to grow from around £4 billion to £28 billion by 2020.
Click here if you would like to read Chris's views in full.
Crimson are hosting a complimentary dinner and drinks for IT leaders on the day of the referendum. If you enjoy good food, great company, and digital discussion join us after you have voted. Click the image below to reserve your seat.
Crimson is an IT consultancy, an IT solutions provider, an IT recruitment agency, and a Microsoft Gold Partner with offices in Birmingham and the City of London.