As of 2018, there were 1.6 million council provided homes in the UK, and approximately 60% of those homes are owned by housing associations. There is a government-led drive for housing associations to build more homes, both as a way to provide housing for those in need and for those making the step on the ladder towards home ownership. But with private rentals having a better reputation for customer service, housing associations must improve the quality and safety of homes, and handle complaints and issues more effectively.
One way housing associations can improve communication both internally and externally is to create a single, joined-up view of the tenant which is accessible to all housing association team members and the tenants themselves. Not only will this drive efficiency, saving both time and money, it will improve tenant satisfaction by speeding up repairs and complaints. Housing associations will also be able to offer more appropriate services and advice, by compiling data from several sources. By connecting housing association departments, and then connecting that data with the tenant, it ensures transparency, accountability, and improves the overall quality of communication.
Currently for many housing associations, the departments work separately, and have a separate view of each tenant. With many different parties involved, how can they be all be connected to involve the customer?
Profiles:
Above, you can see how various roles within housing associations have access to separate tenant information or behaviour records. These separated views can lead to confusion, delays, and an unhappy tenant.
Bringing the data together
While tenant data is stored would be stored in Dynamics 365, Microsoft's Power Platform is key to truly transforming the data to create a single view of the tenant.
Power Automate's workflows are a low-code/no-code way of automating processes to save time and effort. With the opportunity to integrate into hundreds of connectors, time-consuming tasks are streamlined. These workflows can be used to automatically bring tenant data from various sources into one place, without having to manually input data. This acts as a back-end workflow engine, allowing teams of any area to automate processes using RPA.
Power Automate's RPA (robotic process automation) capability bring tenant data together from legacy systems by using low-code automation. By saving time that would be otherwise spent on time-consuming, mundane tasks, housing associations have more time to spend supporting tenants.
Data is stored in Microsoft's Common Data Service, which can be accessed through the Power Platform product range and Dynamics 365. The tenant data can be loaded into the accessible data layer and extracted through various channels. In short, Common Data Service is a database system to store and retrieve information, which is easy to use and free for those already paying for Power Apps.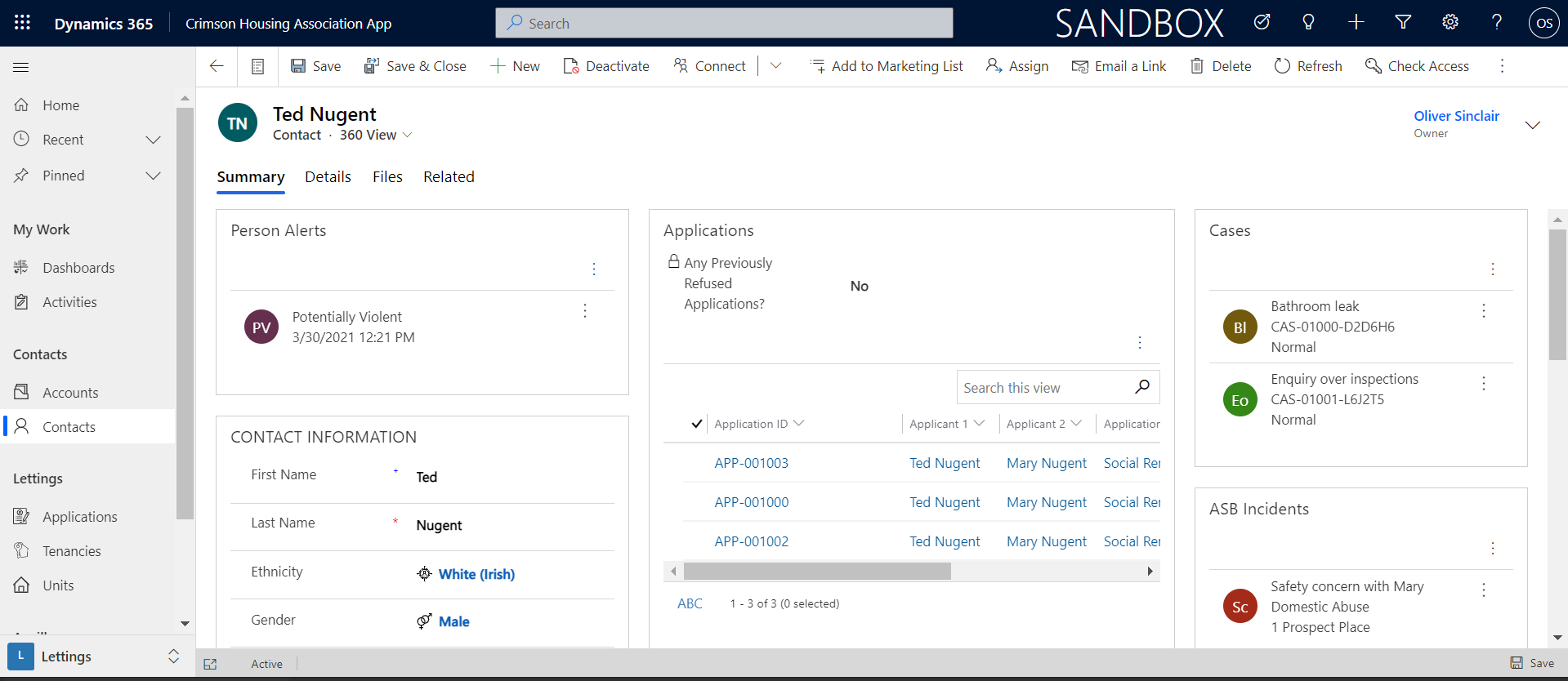 Alongside Power Automate and RPA, Azure Logic Apps also helps to schedule, automate, and streamline tasks and processes. Logic Apps also connects disparate systems – both on-premise and cloud-based – to centralise data. While Power Automate provides a similar outcome from its automating processes, Microsoft recommends that a combination of solutions results in optimum data integration.
Now you have Power Automate, RPA and Logic Apps to consolidate data, by connecting to hundreds of Microsoft and non-Microsoft services, custom connectors can be used to connect to alternative services that aren't pre-built. Custom solutions can be built and shared, which features its own triggers and actions. This ensures all tenant data can be merged and streamlined, so nothing is missed out.
A single view of the customer is essential to providing optimum customer service, resulting in improved engagement, satisfaction, and reputation. Microsoft provides several solutions to reach this goal, which can be used together for complete integration or separately to take a step towards combined tenant data.