Why Are Football Clubs Opting For Microsoft Cloud Services?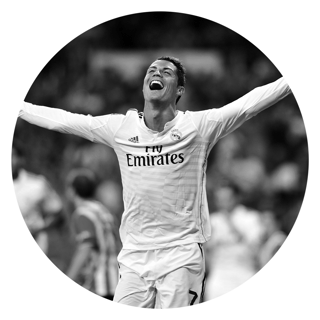 On the 19 May 2016, Crimson are arranging a series of IT seminars at Chelsea Football Club. These events have been designed for CIOs and other IT leaders, and will address strategies for making companies more agile by using Microsoft Cloud services and the range of uses for Microsoft Dynamics CRM 2016.
In the course of organising this event, Chelsea's Head of ICT Elaine Clark, who will be addressing attendees, revealed that the club is using a number of adaptations of Microsoft Dynamics CRM to perform different functions within the club's retail business, the first team training facilities, and the sales team.
This led us to as the questions:
"Do other football clubs use Microsoft solutions?", and
"How do they use them?"
During our research, we discovered that 10-times European Champions Real Madrid are investing comprehensively in Microsoft Cloud Services as a way to better engage with the club's 450 million global supporters.
They hoped to give fans a better overall experience, and consequently boost revenues, by using insights gained from analysis of social media data and customised marketing campaigns.
"We wanted to connect with all the people who support Real Madrid in the world," José Ángel Sánchez, CEO of Real Madrid, told Microsoft, "It is critical for us to understand and learn from them, because in the end, the club belongs to them."
Microsoft Services worked with Real Madrid to build a comprehensive platform-as-a-service solution, based on the Microsoft Cloud and Office 365 platform.
"Our core business is football, so having a technology partner manage the technology infrastructure is important," says Enrique Uriel, CIO, Real Madrid. "The Microsoft Azure platform will help us provide the services we want to offer because it gives us the scalability we need whenever we need it."
The solution includes the following components:
Fan Engagement Platform: The marketing back-office engine of the solution, the platform captures and stores every interaction with a fan, including mobile check-ins at the club's stadium, online fan profile updates on the club's official website, and online merchandise purchases. It is hosted on Microsoft Office 365 based on Microsoft Dynamics CRM Online, Dynamics Marketing, and Power BI. The solution also takes advantage of Microsoft Social Engagement to collect club mentions and other data from Twitter, Facebook, and other social media sites. An innovative solution built on Azure aggregated such data into social segmentation of the individual fan. The highest volumes of data reside in Azure Table Storage and Azure DocumentDB, which is used to enable high-performance queries for analysis.
Extended Video Platform: Hosted on Azure Media Services, it contains both new and historical video content. The platform uses Azure App Service to integrate the apps to Azure Media Services. The solution also uses Azure Media Player to present the content to fans and Azure Search as the search engine, so fans can filter searches to view specific games using criteria such as games where the club scored a certain number of goals.
Consumer App: This mobile app, designed for iOS, Android, and Windows platforms, was created using the .NET Framework with Microsoft Visual Studio 2013. Fans access the app on their mobile phones, tablets, or wearable devices. They can use the app to virtually access the stadium before, during, or after each game, and they can search data on all the club's players, past and present, while also exploring detailed statistics from specific games.
Business to Consumer (B2C) identity service: Fans get simplified registration and login through use of social accounts like Facebook, or they can use traditional username/passwords for a seamless experience across mobile applications on any platform. Using a standard service built on the established Azure Active Directory platform significantly reduced custom code while alleviating Real Madrid's concerns about security, data breaches, and scalability.
Telemetry & Data Analysis: All aspects of the solution, including the cross-platform mobile applications and supporting web services, take advantage of Visual Studio Application Insights to provide rich telemetry on application usage by fans along with in-depth technical and operational insight across the entire infrastructure spanning mobile devices and Microsoft Azure.
Improvements:

Engaging one-on-one with millions of fans: With its new solution, Real Madrid now has a tool to capture detailed information about its hundreds of millions of fans, which it can use to engage with them more deeply. For example, the club can capture and discover personal preferences for providing more relevant content to that fan through the new mobile app.
Creating near-real-time marketing campaigns: Real Madrid marketers can offer more targeted, customised marketing initiatives that could ultimately help the club increase revenues. For instance, the club's fan engagement platform can aggregate social media post volume for each fan registered through the Real Madrid website or the new mobile app. By capturing social media information such as a fan's favourite player, Real Madrid can send personalized emails to that fan showing how to find statistics on that particular player inside the app. "Using the Microsoft cloud, we are building a way of understanding who our fans are, where they are, and what they want from us," says Sánchez, "We can find out if they want products or content, as well as whether they want to have an influence in decisions. This is an old dream of ours now made real with the Microsoft solution."
Using data to analyse app usage and fan behaviour: The digital platform records all information related to user actions, such as winning an external challenge, checking in at specific places, or updating profiles. The process of collecting and analysing the data is based in Azure Data Factory, which extracts, loads, and transforms the information and stores it in Azure HDInsight for querying. The data is then published to Azure SQL Database and consumed by Excel and Power BI. The club can use this information for better monitoring, operations, and forensic insights. Looking ahead, Real Madrid plans to use Azure Machine Learning to work directly with coaches and players to find out the status of players and also predict the price of seats during the season.
Transforming the business: As it expands its solution to add new features and engage with fans in new ways, Real Madrid will continue to completely transform its business. "The club will be in a very good position because of the sophistication of the developments we have made with Microsoft," adds Uriel, "By partnering with Microsoft, we have tools to enable mobility, efficiency, and productivity. With our new platform, we are going to make a big jump into the future."
Crimson is an IT consultancy, an IT solutions provider, an IT recruitment agency, and a Microsoft Gold Partner with offices in Birmingham and the City of London.