As a CIO you have to carefully manage and nurture the perceptions that others have of you.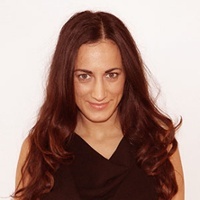 Caisha Sheikh, Lead Consultant for Senior Appointments within Crimson's IT recruitment agency, is frequently asked by her clients how they should nurture their public personas to give them the best chance of finding the role of their dreams.
In her latest article on LinkedIn Pulse, Caisha explains how CIOs can build their personal brand to make them a sought-after personality in their marketplace.
She has shared five actions that will help you elevate the way you're perceived by both inside your organisation and by your growing network.
Click here to read Caisha's article in full.
Crimson is an IT consultancy, an IT solutions provider, an IT recruitment agency, and a Microsoft Gold Partner with offices in Birmingham and the City of London.