Microsoft Dynamics 365's updates are categorised into either wave 1 or wave 2. Wave 1 includes all features released from April to September, with features released from October to March in wave 2. The 2021 release wave 1 brings some significant additions that will provide some innovative benefits to businesses, across all Dynamics 365 applications.
In this blog, we will be covering the Dynamics 365 applications that form a part of the solutions that Crimson provide – marketing, sales, customer service, field service and customer voice. Many features from the Power Platform 2021 release wave 1 link to the Dynamics 365 updates, you can find out more about the Power Platform 2021 release here.
Dynamics 365 Marketing
The features released for Dynamics 365 Marketing are unavailable for early access, and all have the preview date of April 2021. The key themes within this application are personalisation, insights, and reaching the right customers with the right messages.
Personalisation has been emphasised to improve customer engagement. A new point-and-click interface allows user to author dynamics content with ease, while AI-generated segments can be targeted using attributes such as recency, frequency and monetisation to target those hard to reach, high value customers. The email editor within Dynamics 365 has been greatly improved, and now has the ability to create deeply personalised emails from a more flexible set of data sources, allowing businesses to cater their messages, images and branding to different audiences.
Alongside the new email editor, emails are now quicker and easier to create and distribute. Communications are made even easier with the ability to create and send text messages (SMS) to any mobile phone and push notifications for the Android or iOS app are now available.
A lot of focus has been put on improving the amount of channels, power, and effort it takes to reach customers and artificial intelligence features heavily in the updates. AI recommendations help you to select the best content for your message, including images, videos, files and more. A new centralised asset library allows users to search, version, manage and use AI to tag digital assets – reducing wasted time.
Insights and analytics within Dynamics 365 have also been enhanced, as a way to improve results and achieve business goals. Cross-journey insights and built-in analytics dashboards improve effectiveness across the customer journey, whilst allowing journey monitoring and KPI channelling. Users can then set business goals based on the journeys and measure the progress to the goal. Then, optimise results by experimenting with the next action in the journey to test methods. To improve testing and optimisation, A/B tests have also been introduced to Dynamics 365 Marketing.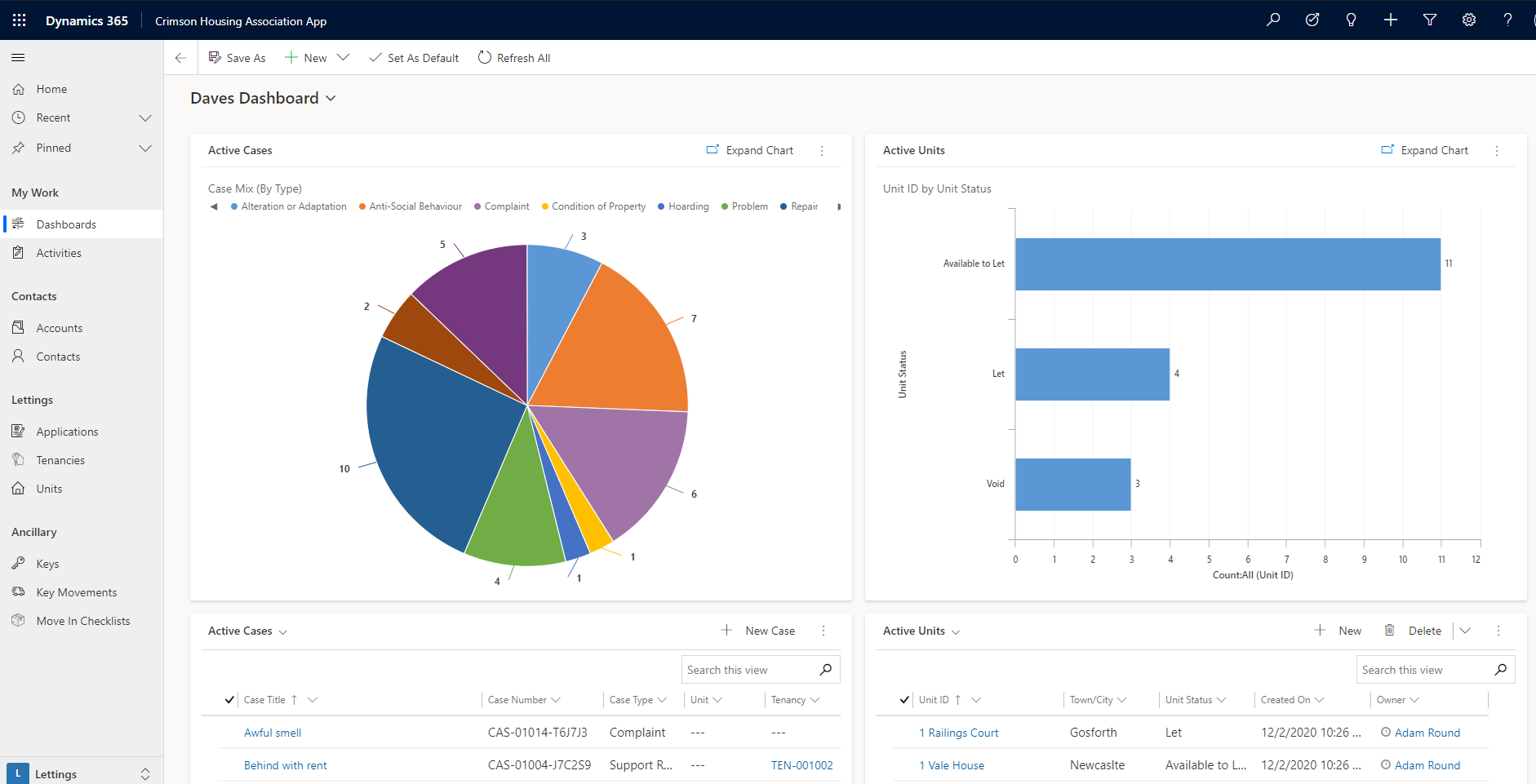 Dynamics 365 Sales
With productivity as a main theme among the Dynamics 365 Sales enhancements, automation and sequences aim to get tasks done quickly and easily, allowing the sales team to focus on selling. Automation will adapt to the changing needs and behaviour of customers, and workspaces will be customisable to unique business requirements and will trigger key actions. The deal manager workspace allows sellers to quickly view the right deals, get the right context and take action quickly and effectively.
Insights, data, and analytics are also key focuses for Dynamics 365 Sales, and they aim to aid decision making. Conversation intelligence within video and phone calls provides key insights that may have been missed, and it even works for group calls with multiple participants. A new out-of-the-box visualisation will be introduced to sellers to select stats and metrics to gain a deeper understanding of the sales pipeline.
The mobile app experience has been enhanced for sellers on the go. Up-to-date LinkedIn information, meeting participant insights, and deal/contact/account information is integrated with AI, and files, notes and emails are easier to access on mobile devices. As activity management is simplified, its easier for sales team members to promptly follow-up. Microsoft Teams customer calls can be transcribed and added to Dynamics 365 records, and AI gives seller access to sentiment insights or follow-up actions. It is unclear what to expect with the mobile app updates, as there is little information about them. However, pipeline enhancements suggest some insightful enhancements to the user experience.
Dynamics 365 Field Service
For Dynamics 365 Field Service, maximising customer engagement and satisfaction through new features such as self-scheduling are the most focuses – while also streamlining processes.
There is a comprehensive list of new customer engagement features which allow companies to tighten communications with customers. Automated visit reminder via text message or email and technician tracking help customers to stay in the loop, and direct post-visit customer feedback will improve the overall customer experience. The ability to self-schedule appointment will give customers the power and puts them at the heart of the service.
The delivery of services is set to become more proactive, with the introduction of guided learning for the creation of work orders, work order incident resolution details, and address recommendations through Bing Maps which will help admin teams to quickly populate the account address. This address look-up feature is a simple addition that will be used widely across a number of organisations and will have an immediate positive effect on teams.
Schedule boards will also see a number of updated or new features including the availability of Outlook data, map views and weekly/monthly views in the schedule boards, improved experiences for the scheduler, the ability to schedule single or multiple requirements plus the opportunity to optimise a single resourcer's day of schedules with a single-click. For companies that use Dynamics 365 Field Services, scheduling is a significant yet tedious task, however it is set to become much easier with the 2021 release wave 1.
A more concise onboarding experience allows for faster time-to-value, and the ability to use Dynamics 365 in productive environments helps to further simplify operations. Technician enhancements have also been made such as the ability to author and link knowledge articles to work orders, and then leveraging these articles online or offline through the new Field Services mobile app. Technicians will be empowered through mixed reality, with additional enhancements in knowledge management and virtual agents within Field Services mobile.
Dynamics 365 Customer Service
The omni-channel capabilities within Dynamics 365 Customer Service witness several updates within this release. A new omni-channel voice will be introduced, which is built on Azure Communication Services which powers Microsoft Teams. With the scale and reliability of such a vast platform, it's not surprise that it comes with a wide variety of features such as: phone number procurement and management, distribution of incoming calls, the ability to make outbound calls, SMS management, real-time sentiment analysis, transcription and translation suggestions, supervisor dashboards, the ability to record phone calls and smart assist suggestions. This intelligent omni-channel routing not only increases operational efficiency, but also allows for improved analytics and insights and creates an all-in-one contact centre. AI will be implemented to omni-channel to support rule based intelligent routing of service requests from all channels to the best-suited agent.
In addition, agent experiences are improved with a number of new features. Alongside the visual improvements to the omni-channel, the schedule board will also benefit from the weekly/monthly view and Outlook data that was mentioned in the Dynamics 365 Field Services features. Bookable resources can also be scheduled, and resource informational cards will be enhanced.
Another simple yet highly functional feature is the ability to mention users in notes, by using the '@' symbol. Other timeline configuration improvements include command buttons for each record type, default filters and the removal of unnecessary filters.
Dynamics 365 Customer Voice
Dynamic 365 Customer Voice, a feedback collection, analysis and tracking solution, will also feature some enhancements. For feedback collection, customers are now able to pause and resume surveys, submit partial responses, and use auto fill to complete answers. Alongside survey reminders and Power Automate survey response triggers, the feedback process has been streamlined.
The process has also been made easier from the business's perspective, as cascade question types and survey personalisation will be introduced, as well as text support analytics to improve customer satisfaction metrics and insights. Survey admins will be able to include survey headers, custom email addresses for survey invitations and support for report-only user access.
These updates will be introduced alongside the Power Platform 2021 release Wave 1. For more information about the Dynamics 365 2021 release wave 1, visit the Microsoft website.