Microsoft Power Platform – made up of Power BI, Power Apps, Power Automate and Power Virtual Agents – is the ideal Microsoft solution for data analysis and automation. The 2021 release wave 1, which was made available for early access on the 1st of February 2021 includes updates across the Power Platform product range, focusing on improving the flexibility of Power BI and enhancing the user experience.
Early access features
The following updates, which are all related to Power Apps, are available for early release:
Duplicate detection and merge for Data

v

erse

User experience improvements in mobile

Apps discovery and detection in mobile

Search enhancements – relevance and quick actions.
Model-driven app navigation

Multi-line text control
Power BI
Microsoft are continuing to invest in amazing data experiences, modern enterprise BI and integrations where teams work for Power BI. Driving a data culture helps businesses to scale rapidly with up to 16x faster performance, and by increasing ROI.
Visibility into how Power BI is used within workspaces will also improve, which allows for consist utilisation analysis and finance management. These insights will be improved with AI within Power BI Pro, which will feature improved accessibility to insights across teams. The premium version of Power BI will also see improvements in features that accelerate the delivery of insights across larger organisations.
The new quick create feature will make authorising Power BI content quicker than ever, as data, author content, report, dashboards and apps can be created and connected easily, without being a Power BI expert. This feature will be released in June 2021.
To improve flexibility, organisations will also be able to choose between per use and per capacity licencing models.

Power Apps
While all of the features available for early release are related to Power Apps, Power Apps has several updated features of its own. As the Wave 1 features concentrate heavily on enhancing the user experience, they are all automatically enabled in February 2021.
In-app notifications have been updated, which can now be directed to a specific user and will show on the screen or side panel. This is the second enhancement for notifications for the platform, and now includes mobile-driven apps.
Another highlight feature is Async OnSave events. If OnSave validation is required by making an Async call to the WebApi to decide whether the record can be saved, this call can be included in a promise that also has timeout options. This will increase the accuracy of records committed to the app.
Mobile experiences have also been enhanced for the business process flows to show field details of an active stage. Sub grids now include a prominent header on mobile, and form tabs are also easier to navigate by using horizontal scroll and pan.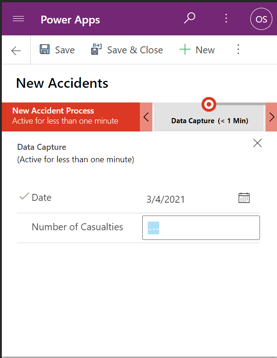 Rich forms, views, and dashboards will increase flexibility of blank canvas that can connect to any data source, and global relevance search experience will also be enhanced. Duplicate detection has been added to the Unified Interface experience, as well as record merge features. However, as these features were already available with Dynamics 365, they were expected.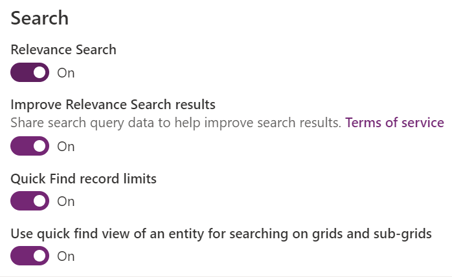 Power Apps Portal
For the Power Apps Portal, personalised report and dashboards have additional context due to enhanced Power BI integration. The integration supports Microsoft Azure Analysis Services live connections and Customer Data Power BI function.
The low-code toolset has also been improved and enhanced, which will shorten the build process of websites, while maintaining high quality. In-app notifications for model-driven apps will also be introduced, to keep everyone in the loop when information is edited, or a lead has been qualified.
Power Automate
Power Automate has a wide range of new or revised features coming in the Wave 1 2021 update. Cloud flows will be enhanced, giving the ability to create flows that trigger when an action has been performed in Microsoft Dataverse. This enables better integration with Dynamics 365 Finance and Operations, as well as improving working with the common events model. This update will be used widely, and will have significant benefits for users, including enhancing the use of Power Automate and reducing the dependency on classic Dynamics 365 workflows. Users are still waiting on a potential synchronous Power Automate option to completely move to Power Automate.
Unified interface automation will have improved support from desktop flows on Citrix environments by having a runtime inside the target Citrix environment. Citrix support is one of the main benefits from the desktop flow enhancements. The enhancements provide significant benefits to those that still have a hybrid cloud approach to the environments accessing legacy apps on-premise, which often comes through a Citrix client of some sort.
Another new feature in this release is process advisor, a process mining capability in Power Automate that provides rich visualisations and insights into how people work, allowing users to identify repetitive, inefficient, and time-consuming processes within the Power Automate desktop.
With the autumn Dynamics 365 release including relevance searching with the API, it is not surprising that it has now been introduced into native Power Automate. This update allows non-developers to access a user search option as part of a Power Automate flow, which would have only been possible through coding.
Power Virtual Agent
Power Virtual Agent will see a range of improvements regarding bots, which will all be released in April. The authoring experience will be improved with list variables, adaptive cards and topic suggested based off bot sessions. Integration with Power Automate will also see improvements, including better error handling, plus enhanced management of topic triggers to develop bot triggering capabilities. PCI/HITRUST is set to be a worthwhile addition, however bot data raised concerns with regards to storage of card details and other secure information which shouldn't be stored in the Dataverse.
The Wave 1 release will also witness improved integration with the bot templates portal, including SSO capability. These updates paired with omni-channel chat are set to be key features. Another update to keep an eye on is the intent triggering improvement from live traffic, which allows bots to learn each time the bot is unable to determine the utterance, and so will remember the prompted selection.
AI Builder
The 2021 Wave 1 release will also see the introduction of new AI functionalities in preview mode, as well as improvements to form processing – signature detection and new region availability. These improvements relate to defined field types, tag tables and specific pages in document processing.
Some of these updates will come later in the year, as invoice, receipt, ID, and signature reading capabilities will be introduced in June.
Depreciated items to impact this release.
As updates are introduced, previous functionalities are removed. The soonest item to depreciate is the organisation data download filter option, that filters the data when you set up mobile offline. This change is effective by February 2021. By the end of March, the old URL director service (cloudredirector.crm.dynamics.com) will be removed. However, this item will only impact the release if these have been bookmarked in a browser. The third depreciated item offers more time to prepare, as any Power Platform or Dynamics 365 apps built for IE11 will depreciate as of August 2021.